Amazon has upgraded version of its entry-level Kindle in 2022 , would be higher grade up than Kindle paperwhite 2021? Where are the difference between both? Here's a quick comparison.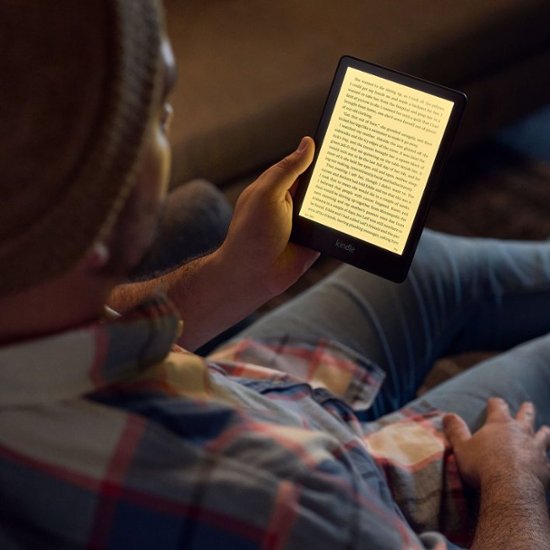 Design and display
In terms of design, the two are similar. The 2022 Kindle has a basic design and it's available in blue and black. It has an indented screen and the frame is made of plastic that may be easily scratched. The Paperwhite 2021 has a nicer design with a flush front screen. The back has a soft rubbery coating and it feels nicer and solid in your hand.
The Kindle 2022 is 6inch display. However, the Paperwhite is the larger 6.8inch and heavier. The both features 300ppi and front lit. The Kindle has 4 LEDs with a cool-colored frontlight . It features a dark mode, so you can invert the text and background to be more comfortable.The Paperwhite 2021 has 17 LED front light, which could adjust white light to warm amber. That is better reading experience in the lower light environment.

Features
Both Kindles are capable of Audible audiobook playback, supports wireless Bluetooth headphones or a speaker. However, only the Paperwhite 2021 is also waterproof IPX8 (below 2 metres for 60 minutes).
File type support is same on both device. They each charge by USB-C port. In terms of storage, the Kindle 2022 defaults to 16GB. Whereas the Kindle Paperwhite has more options for 8GB, 16GB and the Signature Edition Paperwhite has 32GB.
Regarding the batterylife, the Kindle provides up to 6 weeks, while the Paperwhite 2021 has a larger battery and offers longer use between charges, last to 10 weeks, more 4 weeks. If listen to audiobooks over Bluetooth, will naturally shorten the amount of charge available.
Price
The Kindle 2022 stars at price $89.99.  The Kindle Paperwhite 2021 starts at $114.99.
Conclusion
Both are nearly identical from a software standpoint. The Kindle Paperwhite adds some hardware upgrades, including waterproofing and a warm frontlight, and the overall design is nicer.
The new Kindle is the best entry-level Kindle that Amazon has released years, and it's a good choice if you want something that's highly-portable and good price. However, you would like a larger display, better battery life, waterproofing and a few more features is worth to you. The Kindle Paperwhite 2021 is suitable for you.
---
Post time: Dec-16-2022