Kids most likely want to do with the tablet for activities, such as playing games, watching films, reading books, or listening to music .So tablets for kids often tend to be a bit hardier than their adult equivalents, while also being cheaper because they use older or lower-specs processors. Generally, a dedicated kids tablet from Amazon or Samsung is a better option for young children than a fully-fledged iPad Pro that would suit adults.
Let's see the suitable tablets for child.
NO1. Amazon Fire 7
It is a winner for kids , the cheapest Amazon's tablet.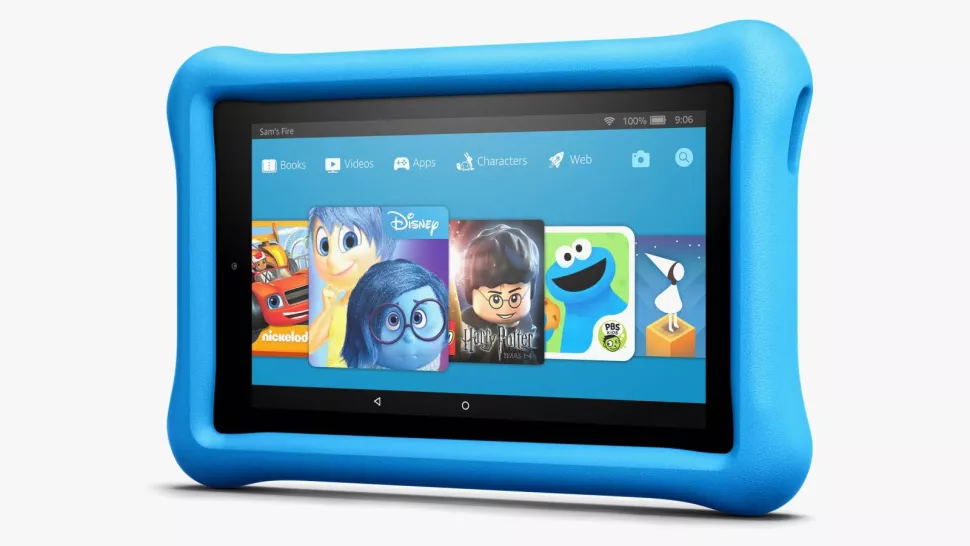 Amazon's Fire line has been around for ages, and has quite rightly cornered the market when it comes to cheap and cheerful tablets. The Fire 7 is one of the cheapest tablets around and comes in a range of bright colors, which makes it the perfect choice for school kids and teenagers looking for their first smart device.
NO 2. Amazon Fire HD 8 Kids Edition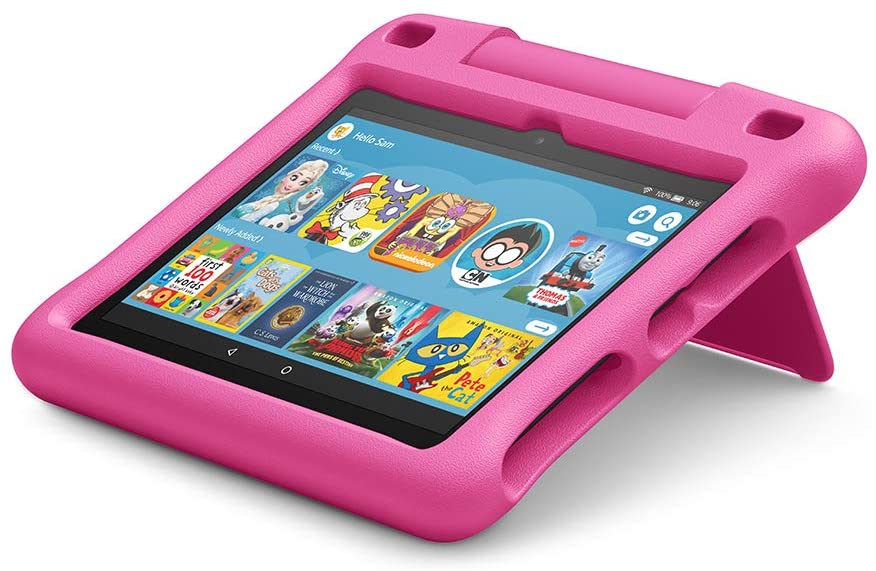 A small screen display special for Kids
The Amazon Fire HD 8 Kids Edition (2020) is the latest version of Amazon's kid-friendly , as it has more power and storage than its predecessor, while still coming in at a low price.
Essentially it's a kid's version of the standard Amazon Fire HD 8 (2020), with the key strengths of this tablet including its durable, colorful shell, that will both appeal to children and withstand most accidents.
There's also an adjustable stand built in, so children won't have to hold the tablet to use it, and it comes with a one-year subscription to Fire for Kids Unlimited, giving you access to a wealth of kid-friendly apps, videos, and games.
NO 3. iPad 10.2 (2020)
It is expensive for kids but a good all-rounder.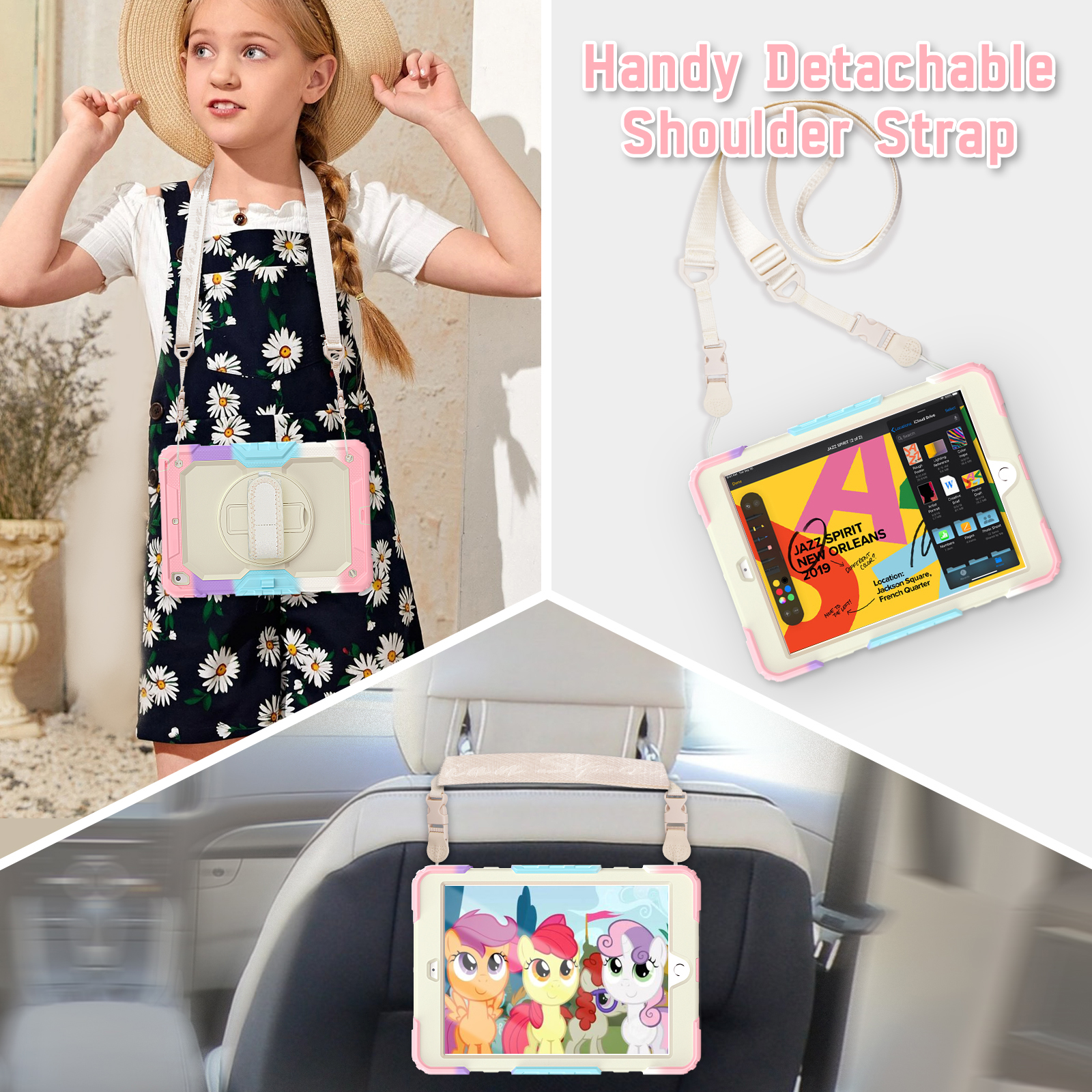 The iPad 10.2 is the cheapest tablet in Apple's range, and it offers a lot . While it's an expensive purchase for your kids, it is full of fantastic tools and apps that mean it'll grow well with your children's needs. You'll be delighted with the performance and FaceTime is hugely useful when communicating with far flung friends and relatives.
Just bear in mind that if you're worried about it getting damaged, you may want to buy a case for the iPad 10.2.
NO 4. Samsung Galaxy Tab A8
It is still suitable for both kids and grown-up.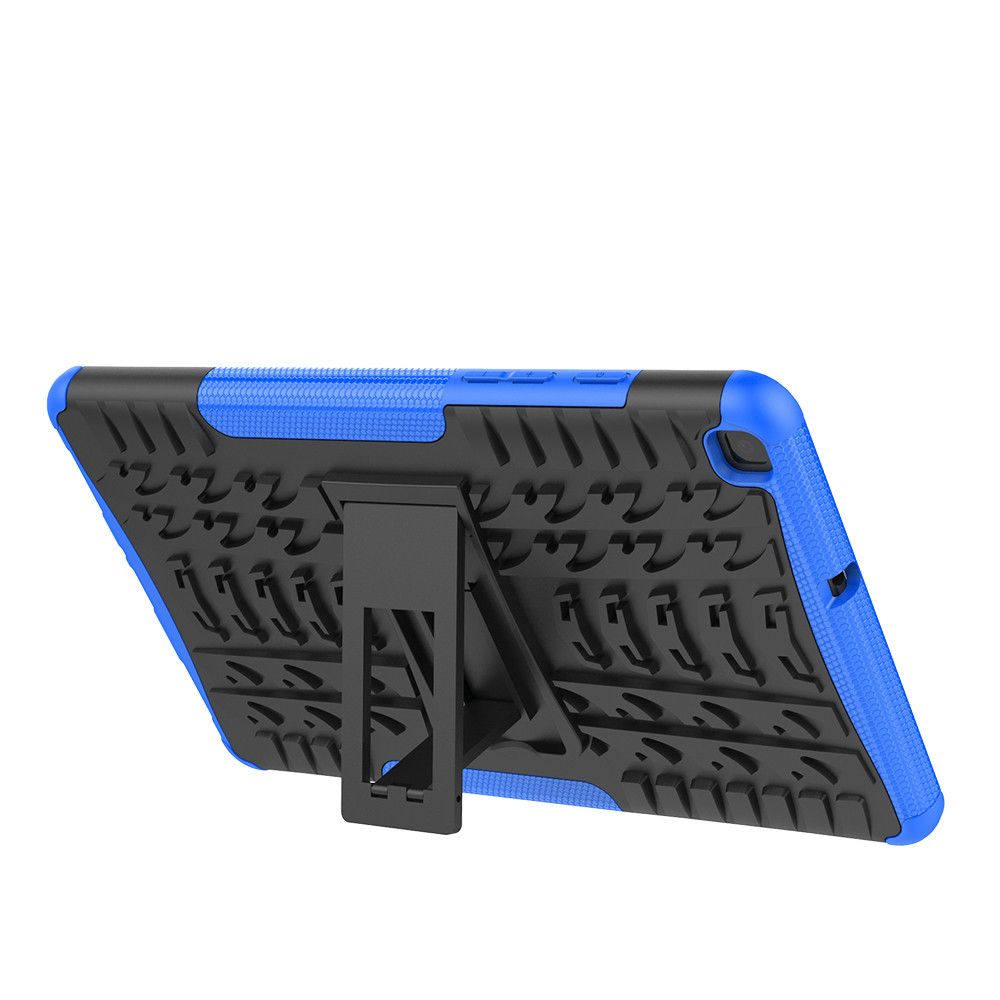 If you've got an older child or fashion-conscious teen , Samsung's Galaxy Tab A8 could present the ideal middle ground; it's got a mature design and decent specifications but offers the option of adding parental controls so you can still have some peace of mind.
The best thing is that as your teenager gets older, they don't need to discard the Galaxy Tab 8 as you can remove the controls it becomes a tablet for a grown-up (well, a grown-up child, at least). Samsung's reputation for quality and design shines through on this reasonably-priced slate, so it's well worth a look.
Before purchasing a tablet for kids, it's worth thinking about what your child is most likely to use their device for in case there's a more appropriate alternative out there.
---
Post time: Sep-01-2021