Pocketbook 740 color ereader is one of the most popular ereader.
This 7.8 inch Pocketbook 740 color  is ideal for reading color content, such as comics, magazines, manga, newspapers or PDF files. You can also finally view cover art on ebooks, previously unavailable if you use a Kindle  and Kobo.
The ideal ereader should have a ideal protective. Now let's explore it . Watch this vedio first.  You will like it.
This case is made out of high-level PU leather.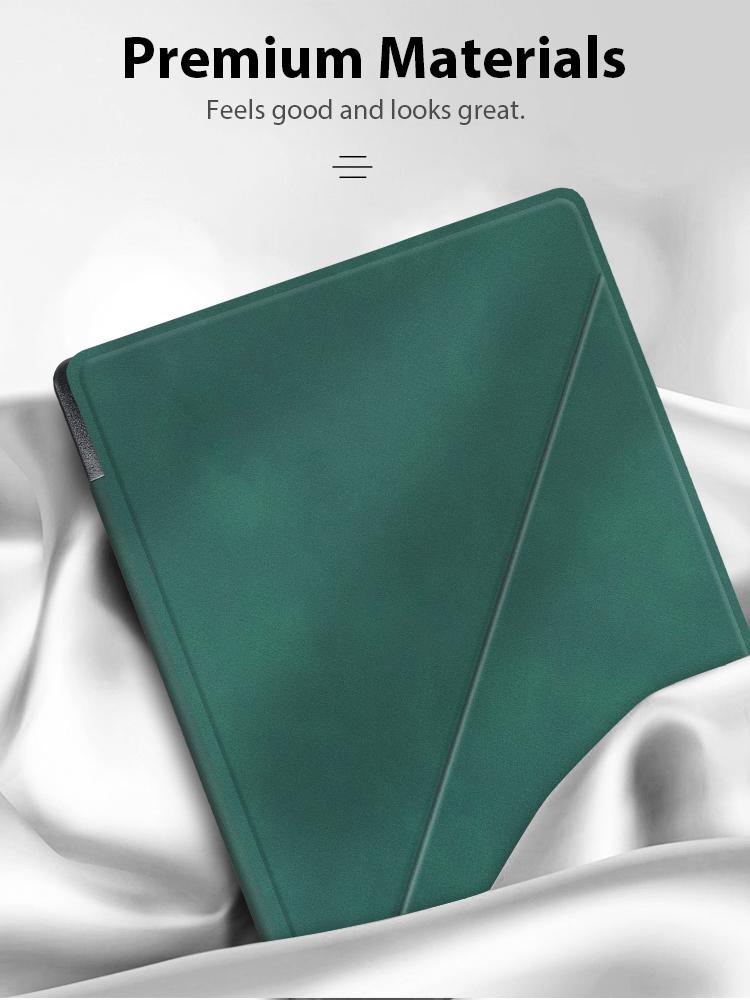 The case cover touches soft and good while protecting your ereader.
The new design is coming with two folding orgami case.
It also supports viewing at the vertical and horizontal levels.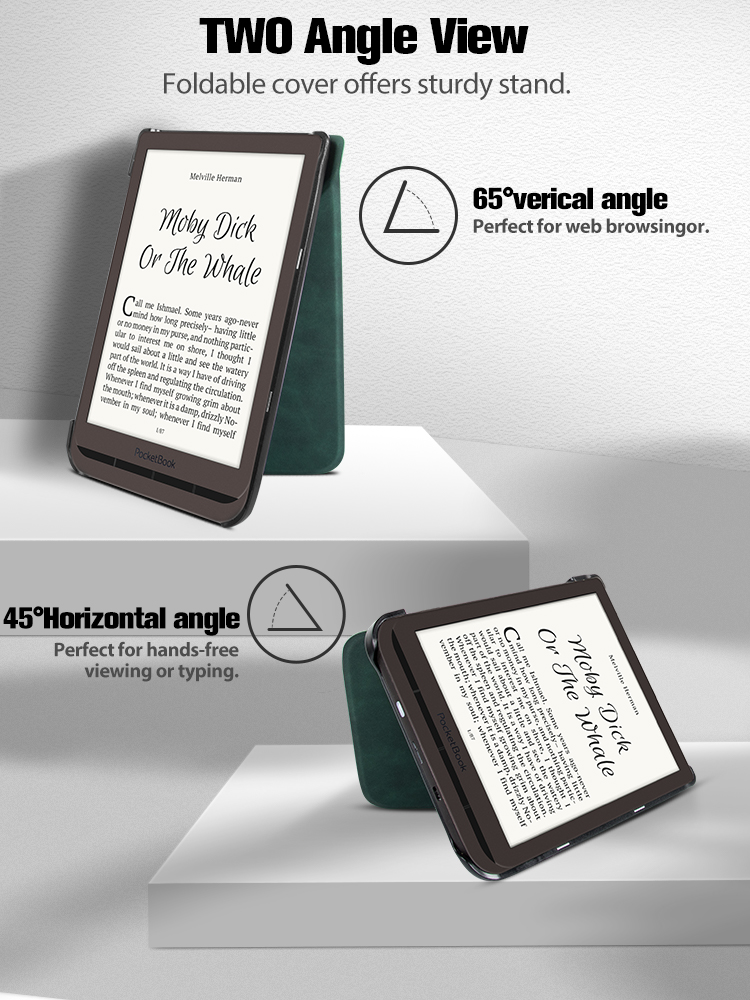 You could read your book and take note at any level.
Free your hand ,just listen to audiobooks.  Enjoy your free time fully.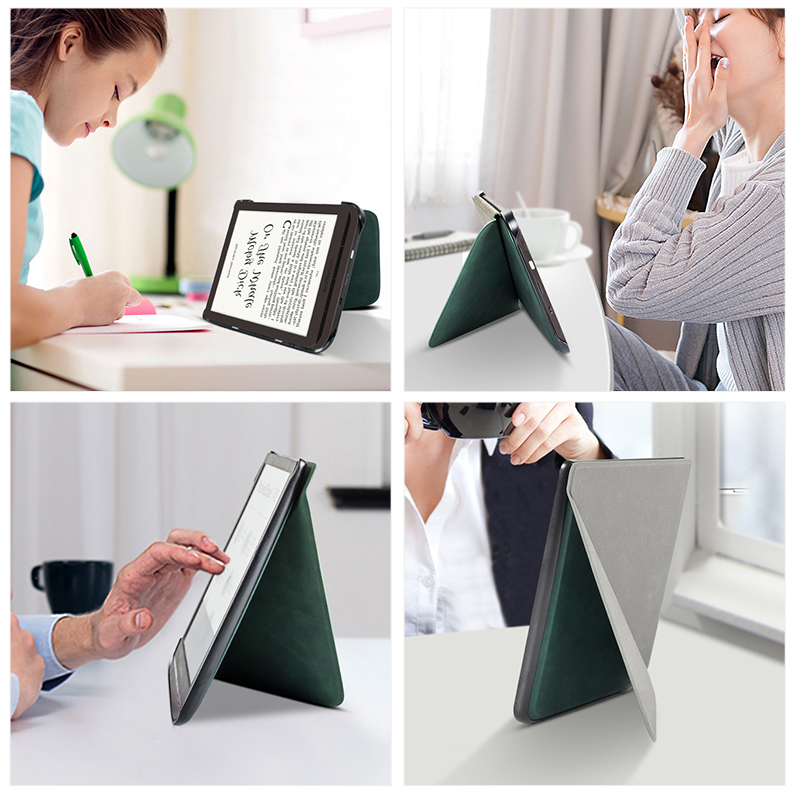 Built-in strong magnet ensures the case stand stably.
This case is designed with energy saving . It supports auto sleep and wake function. You could cover the lid in one second, the machine is off. You can enjoy reading endless.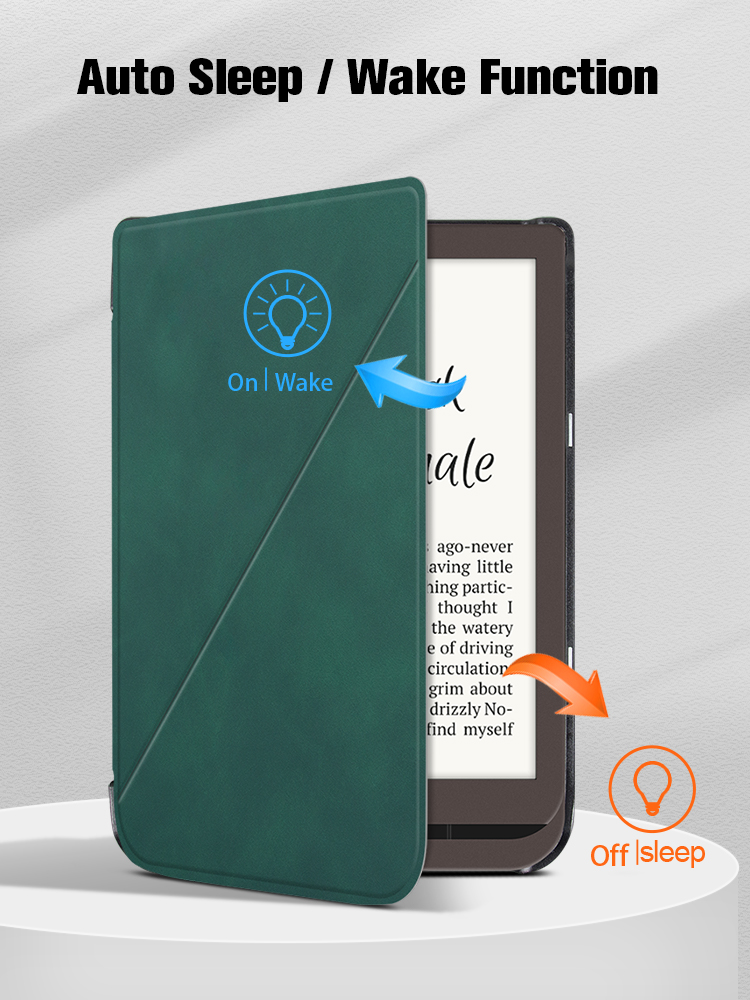 Available in various beautiful and classical color.
Including solid colors , such as dark green case, which is fashion color;  the dark blue , gray and black colors are always classical styles.
We also had designed new colorful silk printed color. See below  the little prince,  library, night sky, bloom flowers,  and big eyes.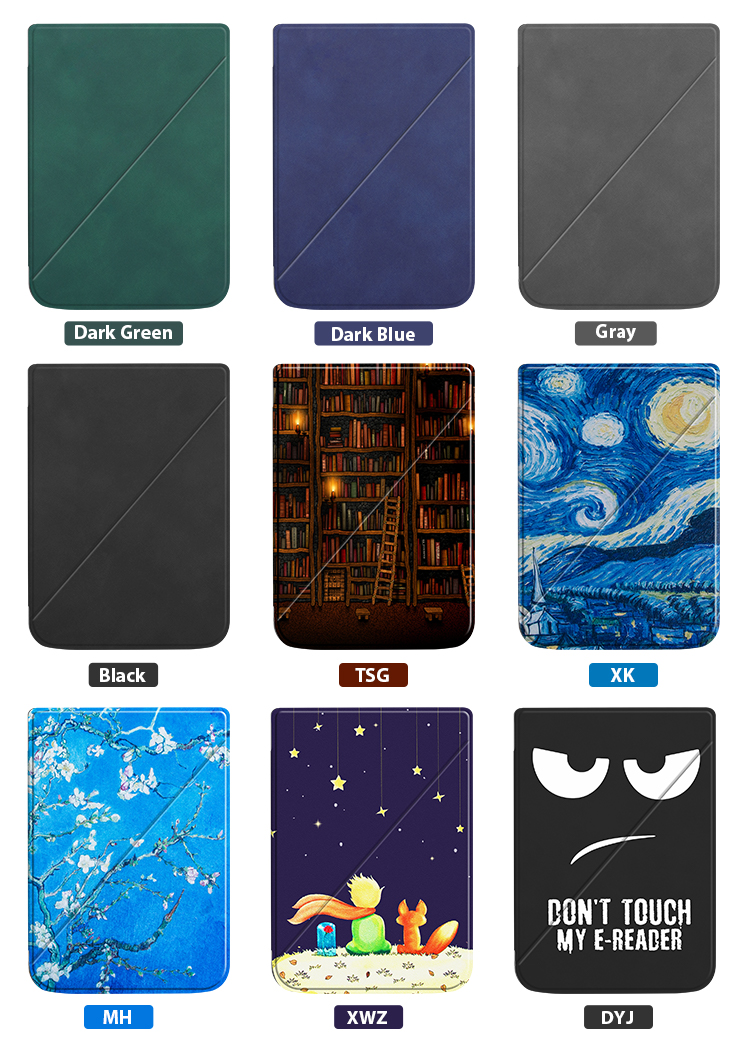 This case is one type of origami case, however, it is easier to fold in the standing levels.
Now let's  guide you to fold the case to multiple angles.
To stand in the horizontal and vertical level , just open the other side of the lid.
Then it could stand sturdily.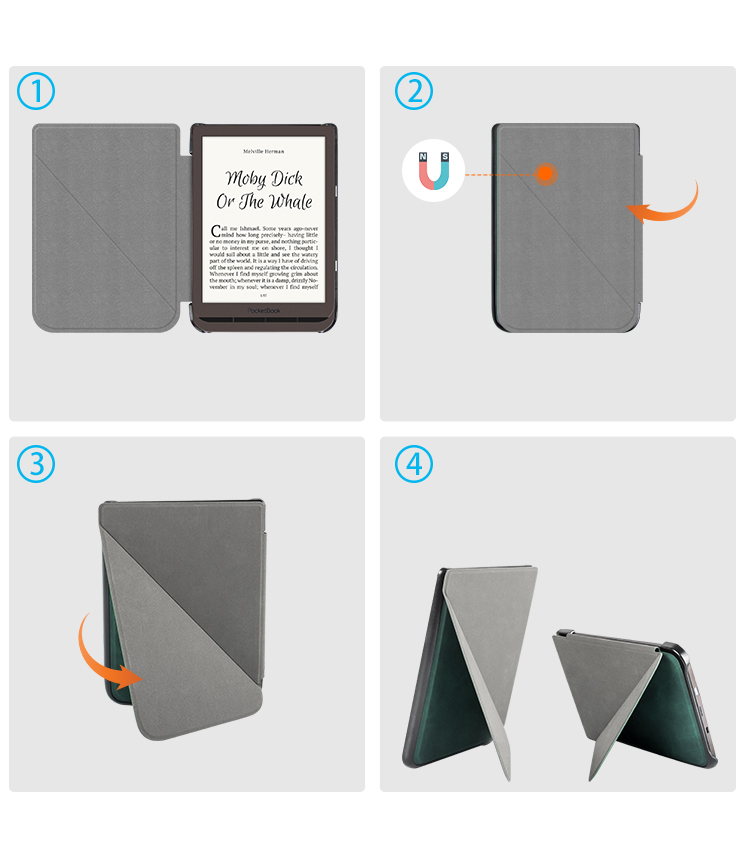 So let's find the ideal compansion for your ideal pocketbook ereader.
Any your own design print,  we could make that.
Just show it to us.
---
Post time: Jul-16-2021