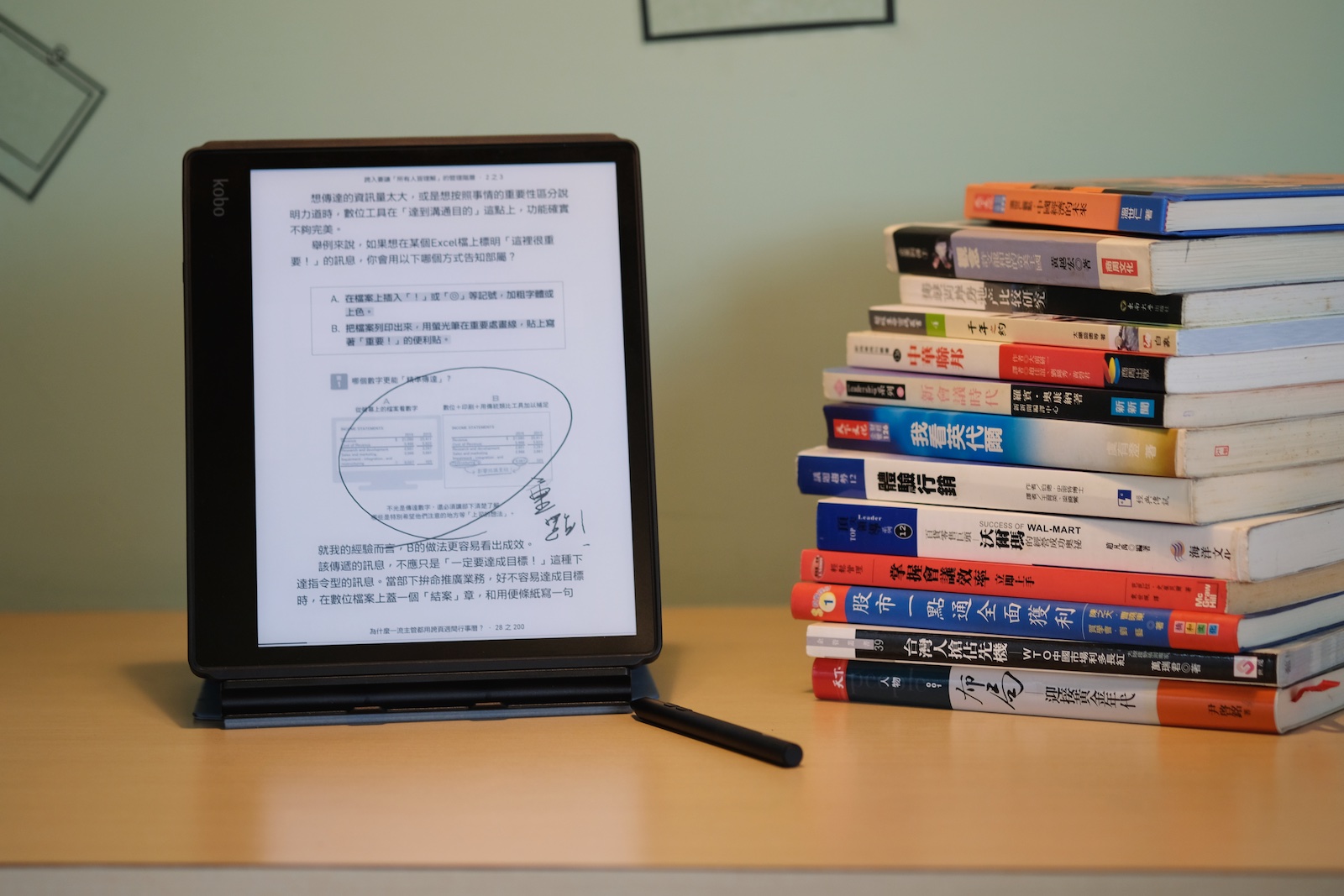 Kobo is the global number two player in the e-Reader industry. The company has done a very good job over the years with international expansion and selling their devices in a retail setting. This allows customers to play around with the units before they buy them, this is something that Amazon has not really been able to solve, outside of the US, with their small footprint of bookstores.
Digital note taking devices, or e-notes are primarily aimed at professional business users, students and designers.To be a replacement for paper in the office , E link had changed the world and opened up an entirely new segment of products. Over the years, E INK optimized their screens for e-notes and this resulted in better stylus latency, higher resolution and less ghosting. This prompted other company's to enter the market, with their own products, all of are still relevant in 2021. The most notable are Remarkable, Onyx Boox, Boyue Likebook, Supernote, and now Kobo.
This year, Kobo brings the Kobo Elipsa , a 10.3-inch ebook reader as devoted to note-taking and annotation as it is to reading books.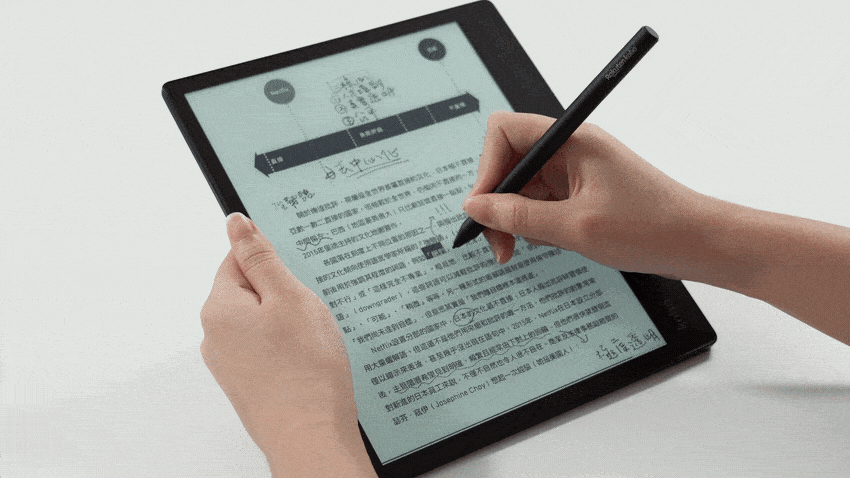 The Elipsa is the first Kobo to come with a stylus. The cold metal Kobo stylus is perfectly cylindrical.It has two buttons; typically, one turns on Eraser mode and the other enables Highlighter mode. You can't use any other stylus with the Elipsa.
Kobo Elipsa has used Linux has an operating system, which basically has all of the core Kobo features that most of their other e-readers have.One of the big experience is the drawing experience. You can use the accompanied stylus to draw on ebooks that are purchased from Kobo or sideloaded books. You can click on the highlight button on the stylus and highlight a specific word or a body of text. You can then make a note on this highlight. If you highlight a single word, a dictionary will popup, giving you an instant definition, as well as provide links to Wikipedia.
Notebooks are endless. Viewing and editing PDF files is also one of the flagship functionalities. You can freehand draw anywhere on the document.You basically need to press down on the highlight button and paint the highlight, think of it as just scribbling. You can save DRM-Free PDF files to your devices internal storage, send to Dropbox or export them to your PC/MAC.
The Elipsa is excellent for perusing larger-format books, resting your tired eyes with large type, enjoying graphic novels, and annotating PDFs.

It has a front-lit display with white LED lights for lowlight environments and when it's late, you can adjust brightness with Comfort Light to read and write at night or try out Dark Mode for white text on black.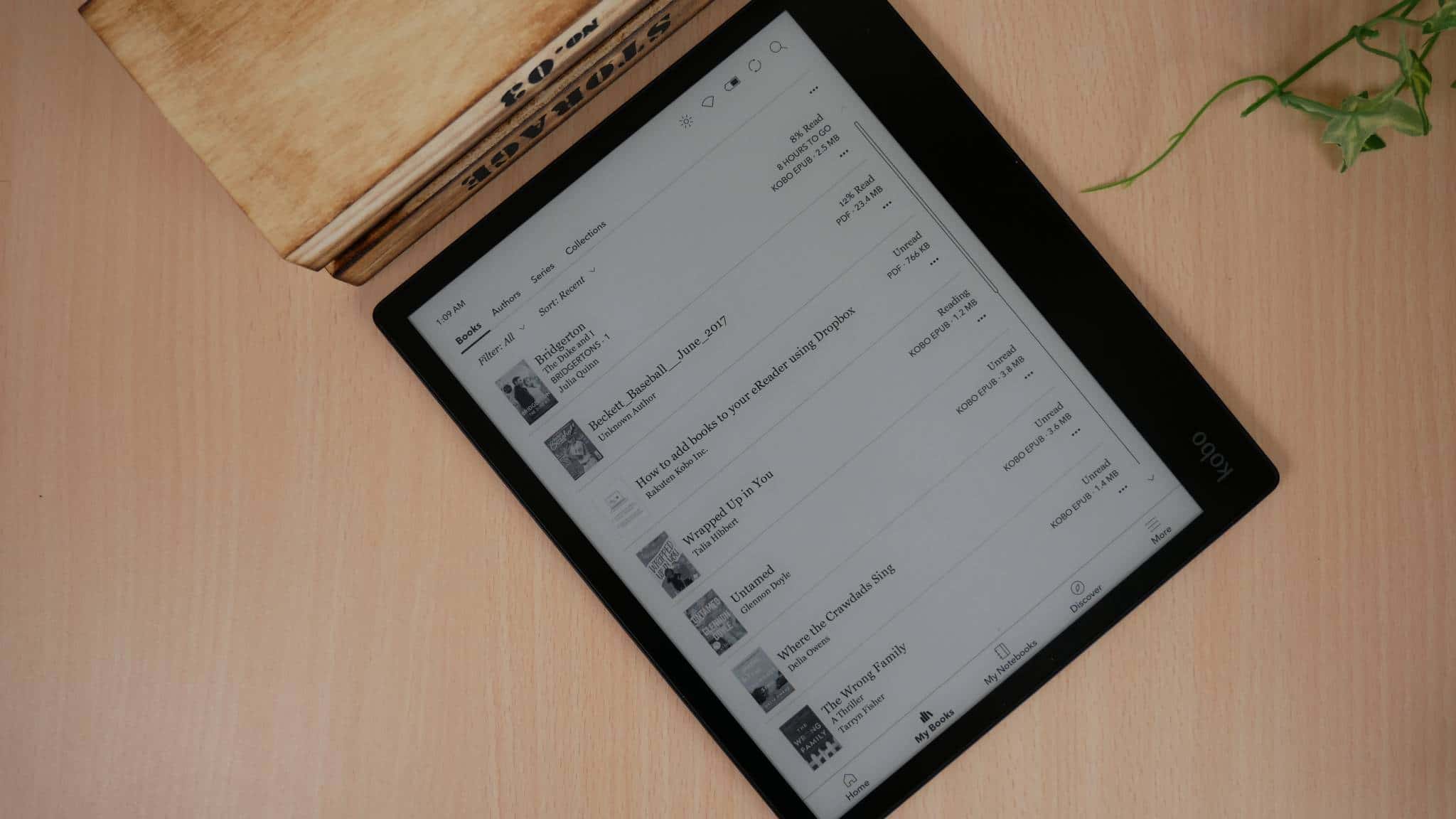 The Kobo Elipsa was designed to excel at reading the two most popular electronic book formats, PDF and EPUB. They also have support for manga, graphic novels and comic books with CBR and CBZ. The Elipsa supports EPUB, EPUB3, PDF, MOBI, JPEG, GIF, PNG, BMP, TIFF, TXT, HTML, RFT, CBZ, and CBR.
This is the latest and amazing ereader with digital advanced notebook.
---
Post time: Jul-03-2021