The Lenovo Yoga Paper E Ink tablet that has just released and pre-sale in China.This is the first purely E INK device that Lenovo has ever made and it is very noticeable.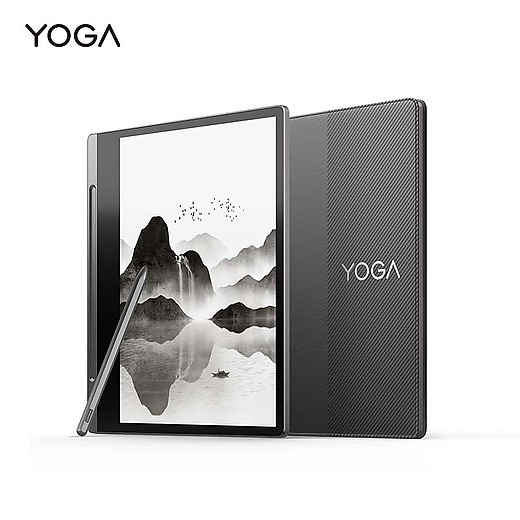 The Yoga Paper comes with a 10.3-inch E Ink display a resolution of 2000 x 1200 pixel and 212 PPI. The display is a light-sensitive E Ink screen, which is better adaptability to ambient light. Plus, you could adjust color temperature for optimized reading and writing experience. The matte screen layer also aids in writing by providing a non-slippery surface while also restoring the real damping of the nib. The pen is also extremely responsive having just 23ms latency, all of which, Lenovo said, offers a silky-smooth writing experience. The stylus has 4,095 degrees of pressure sensativity. Moreover, the YOGA Paper has a 5.5 mm thick CNC aluminium chassis, within which Lenovo has included a stylus holder.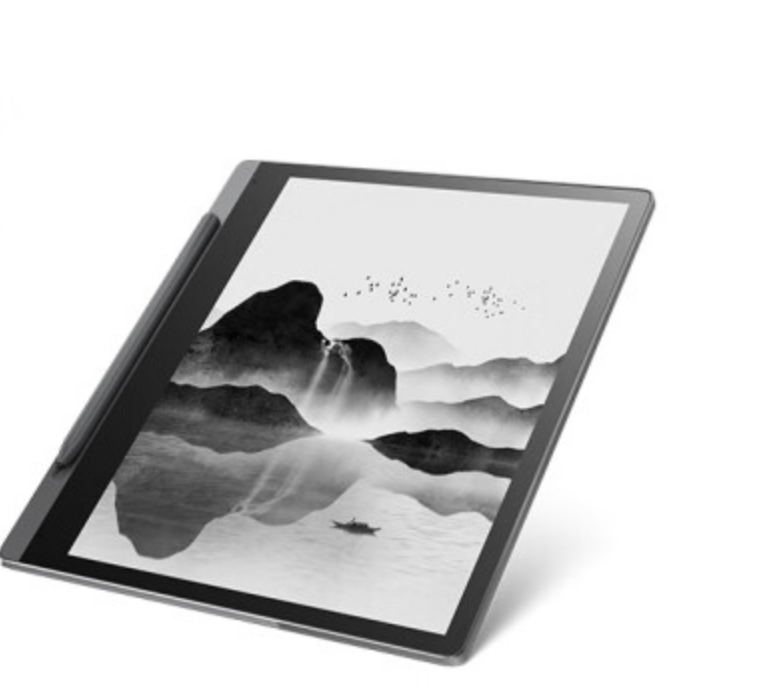 The Yoga Paper equips a Rockchip RK3566 processor, 4GB of RAM, 64GB of storage.It supports optical character recognition (OCR) for note-taking, although its stylus could also be used for drawing. It has Bluetooth 5.2 and  USB-C .  You can connect the Yoga Paper to an external display, since it has wireless support for this sort of thing.This device comes with Android 11 and there is no word yet on an app store, however, you will be able to sideload in your own favorite 3rd party app store, such as the Amazon App Store or the Samsung App Store. Plus, a 3,500mah battery will last around 10 weeks between charges.
The Yoga Paper's user interface also supports split-screen operation,which is one operating separating from the other.  Plus, there are ways to customize the wallpaper, clock, calendar, notes, messages, and others. Also, the device offers more than 70 note-taking templates , it's easy to get started with note-taking in one second. Other convenient features include conference recording and note playback, or conversion of handwriting to text along with easy sharing options as well. All of this can make things much easier for office workers, students, teachers, and researchers .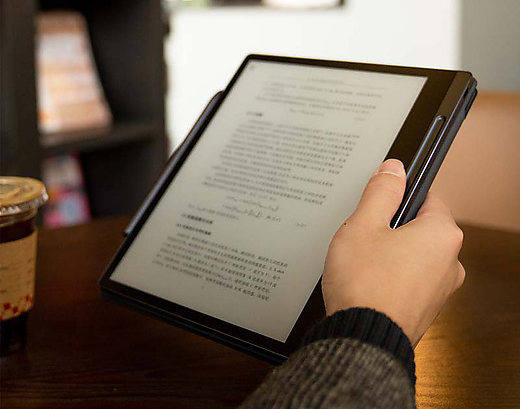 It remains to be seen when Lenovo will ever release the YOGA Paper in other markets.
---
Post time: Dec-10-2022