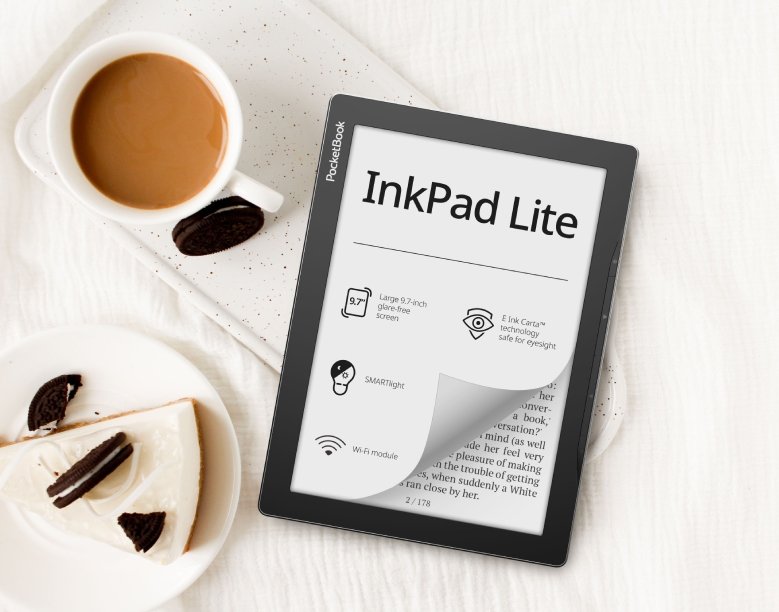 In August,  PocketBook is excited to announce its all-new e-reader InkPad Lite will become available in Autumn 2021.
The Pocketbook InkPad Lite features a 9.7 E INK Carta HD with a resolution of 1200×825 with 150 PPI.This device is aimed to people who want a large screen display to read ebooks and other types of digital content. This is also geared towards students who need something to make notes and bookmarks, highlight and save essential parts of the text, use a dictionary – makes InkPad Lite an indispensable gadget.
Pocketbook Inkpad Lite is with Smart light techlonogy.The device has a front-lit display with 24 white LED lights to read at night or in lowlight conditions. You can read with maximum comfort.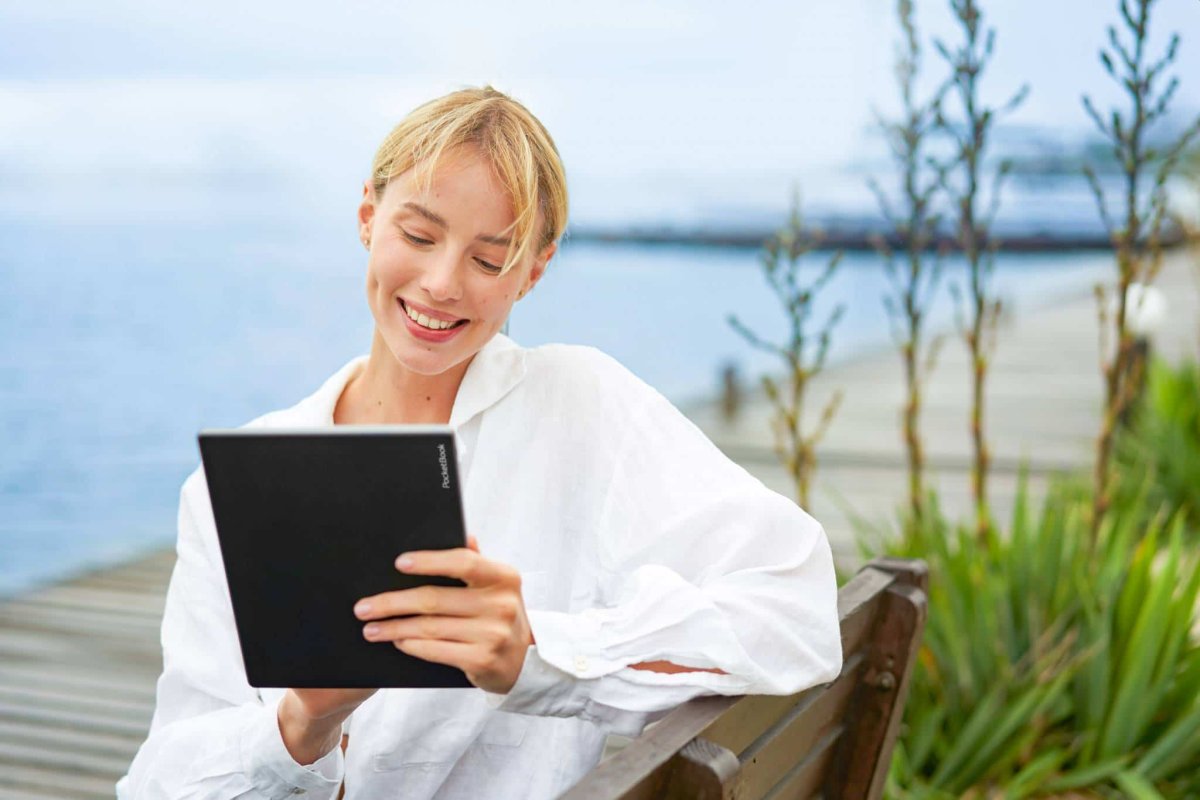 You will be able to touch the capacitive touchscreen display with your fingers, to click on navigational elements or turn pages of an ebook or PDF files. This device is also compatible with a capacitive stylus, which is useful for highlighting or taking notes.
PocketBook InkPad Lite features with side control buttons and compactness. The most innovation of the model is the control buttons which have moved from the bottom part of the device to the right-side panel. For many users, the e-reader will become even more ergonomic and convenient because of the ability to turn pages using the side buttons.
Pocketbook inkpad Lite supports a multiple of ebook formats, such as ACSM, CBR, CBZ, CHM, DJVU, DOC, DOCX, EPUB, EPUB(DRM), FB2, FB2.ZIP, HTM, HTML, MOBI, PDF, PDF (DRM), PRC, RTF and TXT. There are a number of Abby Lingvo dictionaries for 24 languages. Due to the PocketBook Cloud and PocketBook Reader app users can synchronize books (and entire libraries) between different devices. In addition, the Dropbox and Send-to-PocketBook services together with built-in Wi-Fi, allow transferring books to the e-reader in just a few clicks.
PocketBook InkPad Lite is equipped with a powerful dual-core processor, which offers a high speed of loading books, applications, and smooth page-turning.
Battery life is 2200 mAh , which can stand by around 4 weeks, you are  exited to enjoy reading.
---
Post time: Aug-27-2021