Apple's iPad, iPad Pro, iPad Air, and iPad mini lines are good tablets in the current markert. If you want something new and powerful, and     no worry of the budget, you might wait for the 2022 iPad Pro models. They will offer top performance. It is reported that Apple is working on a new 2022 iPad Pro and rumors are hinting at some interesting upgrades.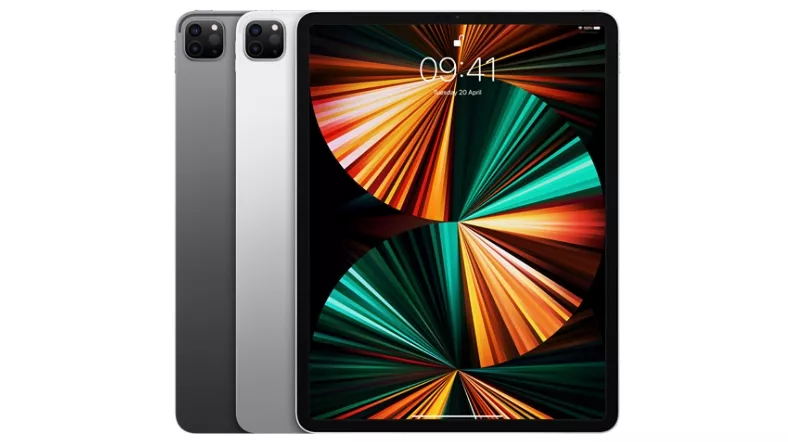 iPad Pro Rumors
We've heard about potential design changes, new wireless charging capabilities, and a few other notable changes coming to the high-end iPad Pro line.
1. Wireless Charging
The new iPad Pros will feature wireless charging and reverse wireless charging. For current models, Apple's iPads charge via USB-C or Lightning. If Apple brings wireless charging to the iPad line, it would bring it closer to the iPhone. Newer iPhone models can all be charged wirelessly.
The other important change could be reverse wireless charging. This will allow iPad Pro device to charge other devices like iPhones and AirPods by laying them on the back of the iPad.
2. Change Design
The iPad Pro will be with a glass back which could supports wireless charge .
Apple is testing a glass back on the 2022 iPad Pro models, which instead of the typical aluminum enclosure. The glass back would allow the iPad Pro models to provide wireless charging capabilities, and may be able to wireless charge AirPods.
3. improved perfermance
The new iPad pros will almost certainly feature a new processor inside which means the iPad Pro line's performance to take an even bigger step forward in the future.
A brand new processor should help the iPad Pro perform better in key areas like battery life, overall speed/multitasking, gaming, and others.
4. new Apple Pencil
A new Apple Pencil always is alongside the new iPad Pro. The third generation Apple pencil will release this year.
More details to wait in 2022.
Regarding bigger screen size,  the rumor said they're unlikely for 2022 because the company is currently focused on a redesigned iPad Pro in the current sizes for 2022.
The iPad Pro is Apple's most expensive iPad, far more expensive than the budget iPad and iPad mini.
So you can find some deals, but even with a price cut you're still spend a ton of cash.
---
Post time: Jan-05-2022