The Realme Pad is one of the popular up-and-coming  in the world of Android tablets. The Realme Pad isn't a rival to Apple's iPad lineup, as it's a budget slate with a low cost and middling specs, but it is a very well-built budget Android tablet in its own right – and its very existence could mean competition for the low-end slate market.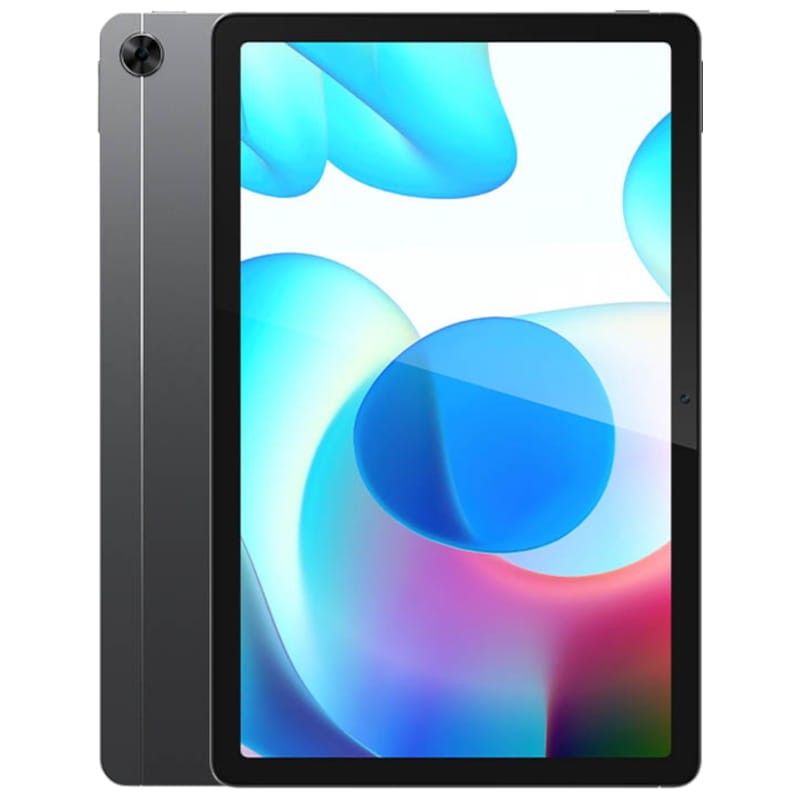 Display
The Realme Pad has a 10.4-inch LCD display, with a resolution of 1200 x 2000, a peak brightness of 360 nits, and a 60Hz refresh rate.
There are several modes like reading mode, night mode, dark mode, and sunlight mode. The reading mode is useful if you like to read ebooks on the tablet, as it warms the color hue, while the night mode will lower screen brightness to a minimum of 2 nits – a handy feature if you are a night owl and don't want to shock your retinas.
The screen is fairly vibrant, though not to the level that an AMOLED panel would offer. Auto-brightness could be slow to respond, and reverting to changing it manually.
It is good for watching shows or attending meetings on it indors , however in outdoor conditions, it gets tricky as the screen is very reflective.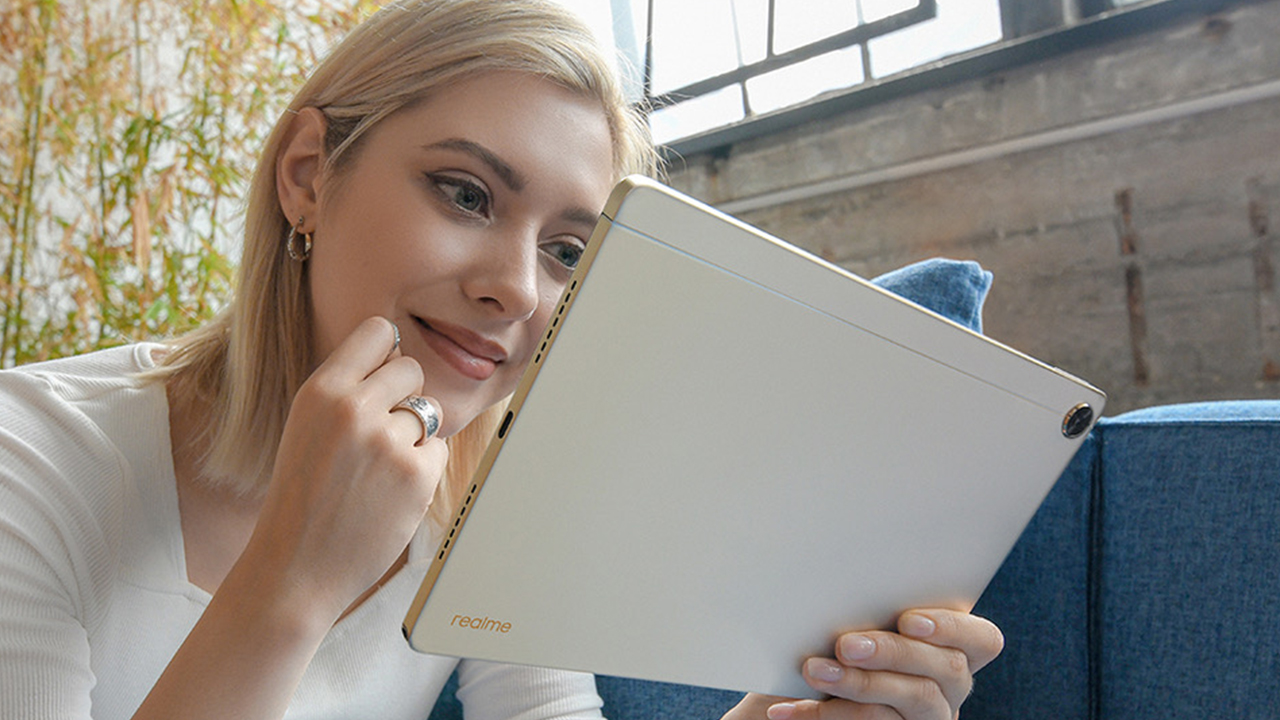 Performance, specs and camera
The Realme Pad features with MediaTek Helio G80 Octa-core, Mali-G52 GPU,  which it haven't been seen this in a tablet before, but it's been used in phones like the Samsung Galaxy A22 and Xiaomi Redmi 9. It's a fairly low-end processor, but offers respectable performance. Smaller apps opened quickly, but multitasking quickly got hectic when there were too many apps running in the background. While moving between apps we could notice the slowness, and high-end games brought  lag.
The Realme Pad is available in three types: 3GB of RAM and 32GB of storage, 4GB of RAM and 64GB of storage, or 6GB of RAM and 128GB of storage. People who just want a streamed entertainment device likely only need the lower model, but if you want more RAM for particular apps, it might be worth bumping up size. The slate also supports for microSD cards of up to 1TB on all three variants. You might run out of space on the 32GB variant quickly if you plan on storing a lot of video files, or even lots of work documents or apps.
The Realme Pad offers a Dolby Atmos-powered quad-speaker setup, with two speakers on each side. The volume is surprisingly loud and the quality wasn't terrible, plus a decent pair of headphones would be better, especially thanks to the tablet's 3.5mm jack for wired cans.
Rrgarding cameras, an 8MP front-facing camera is useful for video calls and meetings, and it did a fine job. While it doesn't offer sharp videos, it did a good job in terms of field of view, as the lens covers 105 degrees.
The rear 8MP camera is good enough for scanning documents or taking some photos when needed, but it's not exactly a tool for artistic photography. There's no flash either, which it's hard to take images in dark conditions.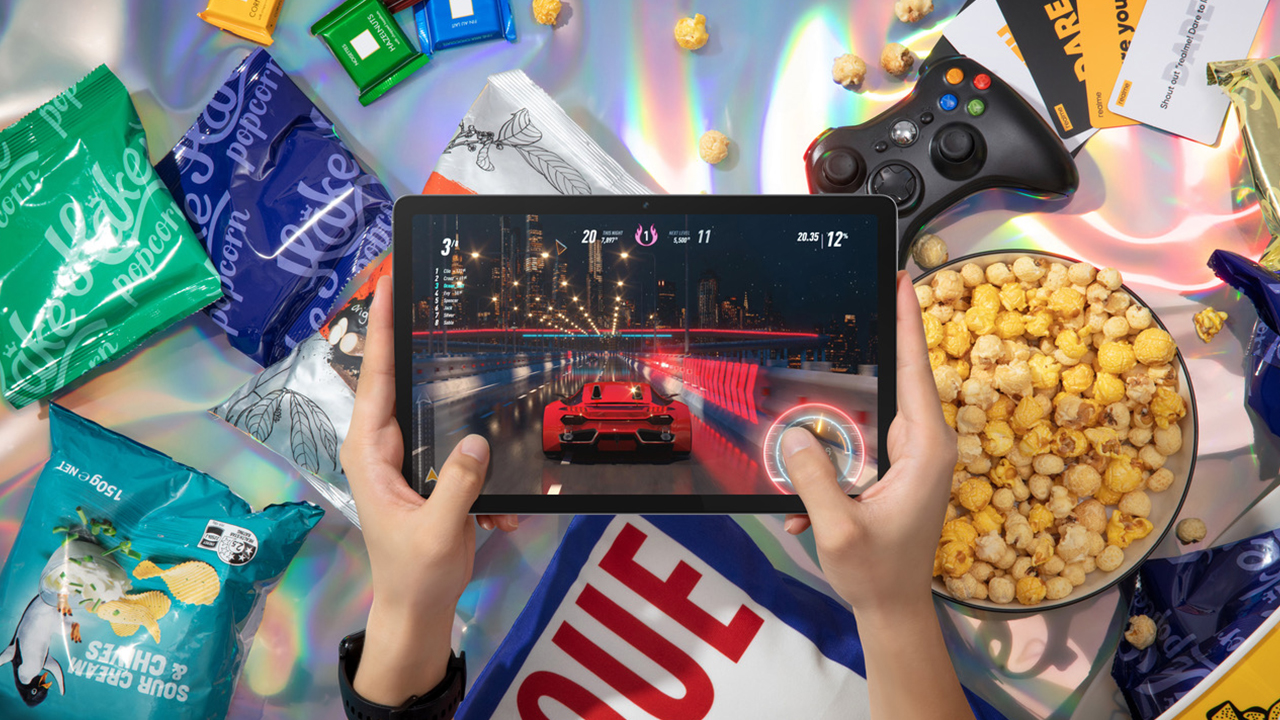 Software
The Realme Pad runs on Realme UI for Pad, which is a clean stock Android experience based on Android 11.The tablet comes with quite a few pre-installed apps, but they're all Google ones that you'd find on any Android device.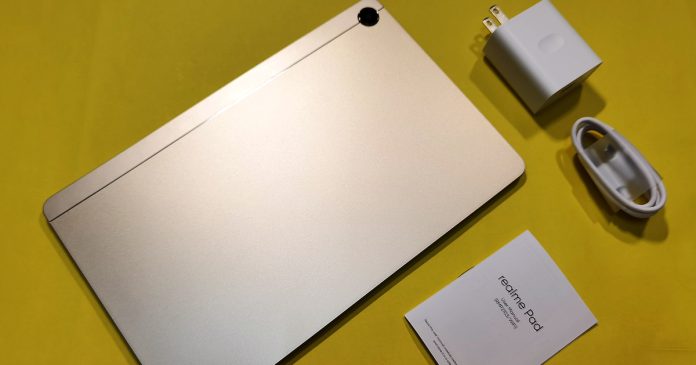 Battery life
The device is with 7,100mAh battery in the Realme Pad, which is paired with 18W charging.  It is about five to six hours of screen time with extensive use.For charging, the tablet takes more than 2 hours and 30 minutes to charge from 5% to 100% .
In Conclusion
If you are on budget, and only need a tablet for online lessson studying and meeting, it is a good choice.
If you will use it do more work and do with keyboard case and stylus,  it is better to choose others.
---
Post time: Nov-20-2021